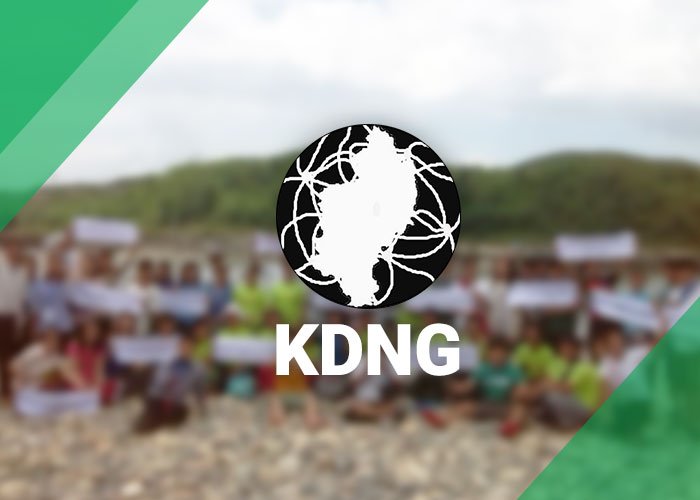 Kachin Development Networking Group (KDNG) is a network of Kachin civil society groups and development organizations both inside Kachin State and abroad. It was founded in September 2004.
KDNG promotes the formation of a healthy civil society based on equality and justice for local people. It works to document the military government's exploitation of natural resources, collecting information large scale development including mining, monocrop plantations, and hydropower.
It also works to promote an alternative to these destructive policies by cooperating with local organizations and community members to assess the needs of villagers and develop local solutions to development problems. In all of this, the organization works to encourage the participation of women in development decisions and activities.
Through these endeavors KDNG hopes to contribute to the struggle for justice, social reform, and political change for the people of Kachin State and all of Burma.
Network
Global Witness
At Global Witness, we protect human rights and the environment by fearlessly confronting corruption and challenging the systems that enable it.
Burma Environmental Working Group – BEWG
The Burma Environmental Working Group is a network of ten civil society organizations primar-ily working in the ethnic conflict affected areas of Burma. It was formed in 2005 to develop and advocate for policies that protect the livelihoods, natural resources and environment of affected communities and promote their participation in decision-making.
Ethnic Community Development Forum – ECDF
The Ethnic Community Development Forum (ECDF), comprising seven community develop-ment organizations from Burma, was founded in 2004 to promote grassroots ownership, partici-patory, and sustainable development with participation. ECDF conducts community awareness workshops on land rights and develop community driven policy solutions on land and agricul-ture. The members of ECDF are Karen Offi ce of Relief and Development, Karenni Social Wel-fare and Development Centre, Kachin Development Networking Group, All Arakan Students' and Youths' Congress, Mon Relief and Development Committee, Network for Chin Community Development and Shan State Development Foundation.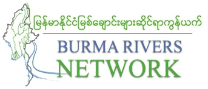 Burma Rivers Network – BRN
Burma Rivers Network is comprised of organizations representing various dam-affected communities in Burma.
Our mission is to protect the health and biodiversity of river ecosystems, and to protect the rights of communities negatively impacted by large-scale river development.
We seek a country in which the rights of peoples and communities to their rivers and natural resources are respected, protected, and promoted. We believe that consumption and distribution of resources must be based on principles of ecological sustainability and social justice.
To develop a strong network in Burma to achieve our mission, we:
work to monitor and stop destructive river development
promote meaningful public participation in decision-making, especially for indigenous communities 
promote alternative energy and water-use solutions 
strengthen social forces to advocate to development stakeholders for improved development processes
develop broad public support for affected communities
Myanmar Mining Watch Network (MMWN)

Myanmar Mining Watch Network (MMWN) is a social network which was established in 2016 at Myitgyina, Kachin State. It was formed by 11 organizations with the purpose of doing mining advocacy campaign and creating a platform for learning and sharing resources for ethnicities in Myanmar.